Mark as New

Bookmark

Subscribe

Mute

Email to a Friend
- R80.x - Security Gateway Architecture (Logical Packet Flow)
- R80.x - Security Gateway Architecture (Logical Packet Flow) - Update R80.20+
- R80.x - Security Gateway Architecture (Content Inspection)
- R80.x - Security Gateway Architecture (Acceleration Card Offloading)
- R80.x - Ports Used for Communication by Various Check Point Modules
- R80.x - How does the Medium Path (PXL) and Content Inspection work with R80
- R80.x - ClusterXL CCP Encryption (R80.30+)
- R80.x - SNI vs. enabled HTTPS Interception
- R80.x - Policy Installation Flowchart
- R80.x - Top 20 Gateway Tuning Tips
- R80.x - Gateway Performance Metrics
- R80.x - Performance Tuning Tip - Intel Hardware
- R80.x - Performance Tuning Tip - AES-NI
- R80.x - Performance Tuning Tip - SMT (Hyper Threading)
- R80.x - Performance Tuning Tip - Multi Queue
- R80.x - Performance Tuning Tip - Connection Table
- R80.x - Performance Tuning Tip - Elephant Flows (Heavy Connections)
- R80.x - Performance Tuning Tip – User Mode Firewall vs. Kernel Mode Firewall
- R80.x - Performance Tuning Tip - Dynamic split of CoreXL in R80.40
- R80.x - Performance Tuning Tip - SecureXL Fast Accelerator in R80.20 JHF103
- R80.x - Performance Tuning Tip - DDoS "fw sam" vs. "fwaccel dos"
- R80.x - Performance Tuning Tip - SNI vs. https inspection
- R80.x - Performance Tuning Tip - Control SecureXL / CoreXL Paths
- R80.x - Performance Tuning and Debug Tips - fw monitor
- R80.x - Performance Tuning and Debug Tips - TCPDUMP vs. CPPCAP
- R80.x - High Performance Gateways and Tuning
- R80.x - Falcon Modules and R80.20
- R80.x - Performance Tuning - Link Collection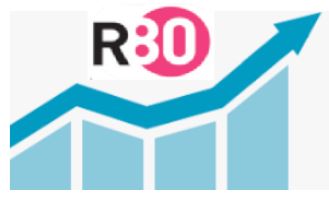 - R80.x - cheat sheet - fw monitor
- R80.x - cheat sheet - ClusterXL
- R80.20 - new ClusterXL commands
- R80.20 - More ClusterXL State Information
- R80.30 - ClusterXL CCP Encryption
- R80.20 - New FW Monitor inspection points
- R80.20 - SYN Defender on SecureXL Level
- R80.20 - IP blacklist in SecureXL
- R80.20 - New Chain Modules?
- R80.20 - SecureXL + new chain modules + fw monitor
- R80.x - Security Gateway Architecture (Logical Packet Flow)
- R80.x - Security Gateway Architecture (Content Inspection)
- R80.x - More then 40 Cores for CoreXL
- R80.x - User-Mode Firewall and performance impact
Management Server, MDS and SmartConsole

- R80.20 - Portable SmartConsole + Tips and Tricks
- R80.10 - Syslog Exporter
- R80.20 - Multiple SmartConsole sessions
- R80.x - Debug policy installation on gateway
- R80.x - MDS Upgrade failing from R80.10 to R80.30
- R80.x - Policy Installation Flowchart
- Fortigate Firewall ICAP and Sandblast (TEX)
- Symantec (Bluecoat) SG ICAP and Sandblast (TEX)
- ICAP and Sandblast Appliance
- R80.10 - Syslog Exporter
- R80.10 - Bash script to show IP ranges for countrys from GeoProtection (new version)
- R80.10 - GEO Location Objects in Firewall Policy (with Dynamic Objects)
- R80.10 - User-Mode Firewall and performance impact
- R80.20 - new interesting commands
- R80.20 - Performance Tuning Tip - DDoS "fw sam" vs. "fwaccel dos"
- R80.20 - New FW Monitor inspection points
- R80.20 - SYN Defender on SecureXL Level
- R80.20 - IP blacklist in SecureXL
- R80.20 - New Chain Modules?
- R80.20 - SecureXL + new chain modules + fw monitor
- R80.20 - SecureXL - new names in "/proc/ppk/statistics"?
- R80.20 - Portable SmartConsole + Tips and Tricks
- R80.20 - New daemon or processes under R80.20!
- R80.20 - New SecureXL path in R80.20 (CPASXL)
- R80.20 - More then 40 Cores for CoreXL
- R80.20 - Updatable Domain Objects and CLI Commands
- R80.20 - SNI vs. enabled HTTPS Interception
- R80.30 - new interesting commands
- R80.30 - ClusterXL CCP Encryption
- R80.30 - Swiss Army Knive IPMITOOL for GAIA
- R80.40 - new interesting commands
- R80.40 - automatically changes the number of CoreXL SNDs, Firewall instances and the Multi-Queue
- R80.40 - Dynamic split of CoreXL SND and FW
- GAIA - Easy execute CLI commands from management on gateways
- GAIA - Easy execute CLI commands on all gateways simultaneously
- GAIA - Create snapshots or backups on all gateways with one CLI command.
- GAIA - Backup all clish configs from all gateways with one CLI command
- CLISH Commands in Expert Mode easier
- Show VPN Routing on CLI
- Show Address Spoofing Networks via CLI
- Interface speed and duplex as list
- "fw ctl zdebug" Helpful Command Combinations
- Check Inbound and Outbound TCP Sequece Numbers on R80.20+
- R80.20 - new interesting commands
- R80.30 - new interesting commands
- ccp_analyzer - what is it!
- Check Point - HEX to IP Converter Tool?
- R80.30 - Swiss Army Knive IPMITOOL for GAIA
- ONELINER - process utilization per core
- Bash script to show IP ranges for countrys from GeoProtection (new version)
- GEO Location Objects in Firewall Policy (with Dynamic Objects)
- Appliance model from CLI and dmidecode with full model list
- VoIP Issue and SMB Appliance (600/1000/1200/1400)
- High CPU utilization during process fwk0_dev_0 (UMFW vs. KMFW)
- Password reset - Collection
- One-liner collection
- Check and config SSHv1 or SSHv2 on GAIA
- Top100 - Check Point Terms Overview for Debug
More interesting articles and books
Over the last years I had a very good cooperation and exchange of knowledge with @Timothy_Hall. Therefore I recommend you to read this book about Check Point Performance Tuning.

I wrote my first article on R80.x firewall architecture a year ago. After many hours in the lab with R80.10, R80.20, R80.30 and R80.40 many long evenings, another approximately 40 articles were added.
Because I lost the overview of my articles, here is a list of links to the most interesting articles with the topics:
- R80.x performance tuning
- R80.x architecture
- R80.x new CoreXL, SecureXL and ClusterXL functions
I hope I can help you with interesting information about R80.x!
Thanks to everyone who contributed to the Checkmates forum and to the Check Point R&D guys as well as the Chackmates team and thanks to all who voted this article as Post of the Year 2019.
Copyright by Heiko Ankenbrand 1994-2020
2 Solutions
Mark as New

Bookmark

Subscribe

Mute

Email to a Friend
Mark as New

Bookmark

Subscribe

Mute

Email to a Friend
48 Replies