One of the classic yet not so commonly used features of ClusterXL is the ability to configure cluster IP addresses in a manner where physical IP addresses and VIPs are on different network subnets.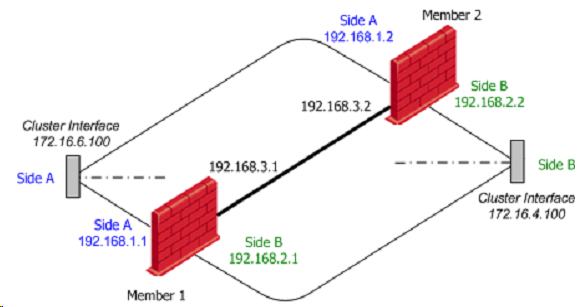 The advantage of this is that it:
Enables a multi-machine cluster to replace a single-machine gateway in a pre-configured network, without the need to allocate new addresses to the cluster members.
Makes it possible to use one routable address only, for the ClusterXL Gateway Cluster.
Article sk32073 explains the configuration, implications and limitations of this feature.